NHF´s Health Freedom Magazine
Health Freedom News. Our magazine contains feature articles on:
Latest methods of alternative healing
Threats to health
Vaccinations
Fluoridation
Mercury fillings
Codex
Aspartame
Environmental toxins
Violations of freedom by FDA raids on doctors
Nutrition centers & makers of nutrition
Health products
And more
Only in english for the moment
Health Freedom News magazine (quarterly issue) costs $81 for International Membership and that means you get a magazine each quarter. Order the magazine on www.thenhf.com. Consider joining and supporting the NHF.
ADVERTISING: Reach a readership of 20,000 health-conscious individuals Ad_Health_Freedom_News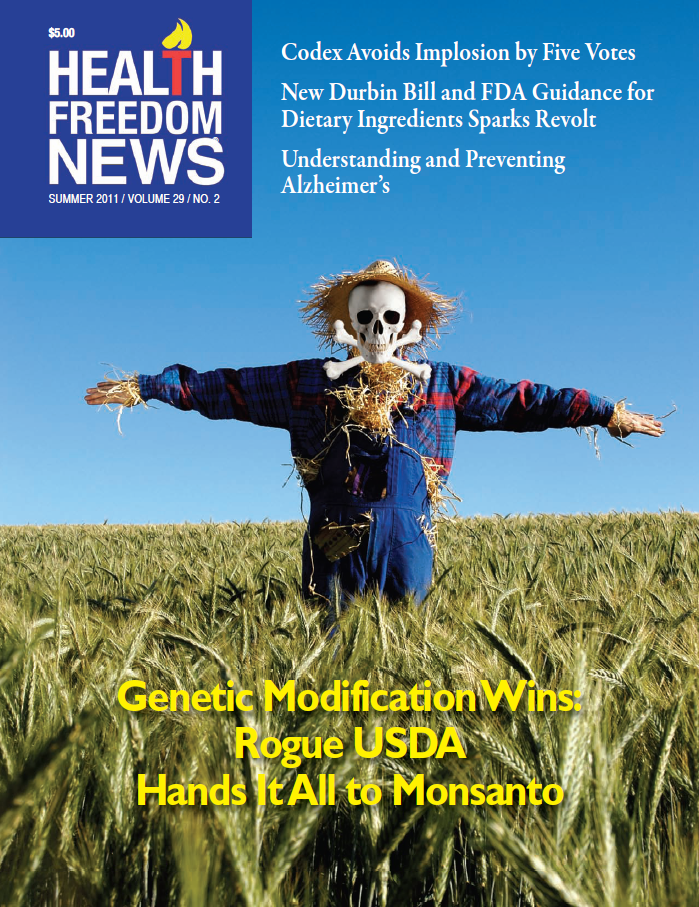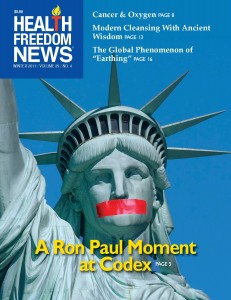 Click on the links below to read some of the articles published in the magazine:
Book Review: Why Do I Still Have Thyroid Symptoms? When My Lab Tests Are Normal
Stay Away From Chemotherapy And Radiation
Genetic Modification Wins: Rogue USDA Hands It All to Monsanto
A Mothers's Concerns – And First Do No Harm
Aspartame and Other Health Frauds 
Dietary-Supplement Fanatics Healthiest Of All 
WHAT HEALTH AUTHORITIES ARE HIDING: MORTALITY RATES
The Truth About Drug Companies: How They Deceive Us and What to Do About It 
Fluoride – Not FDA Approved for Ingestion 
Resistant Bacterial Infections Treated With Vitamin C 
Anti-European "Directive Forces" Win First Courtroom Round 
(0)